Ghaziabad
Daring Daylight Heist: Armed Gang Strikes, Loots ₹7.65 Lakhs from Petrol Pump and Gas Agency Owner's Nephew in Shocking Robbery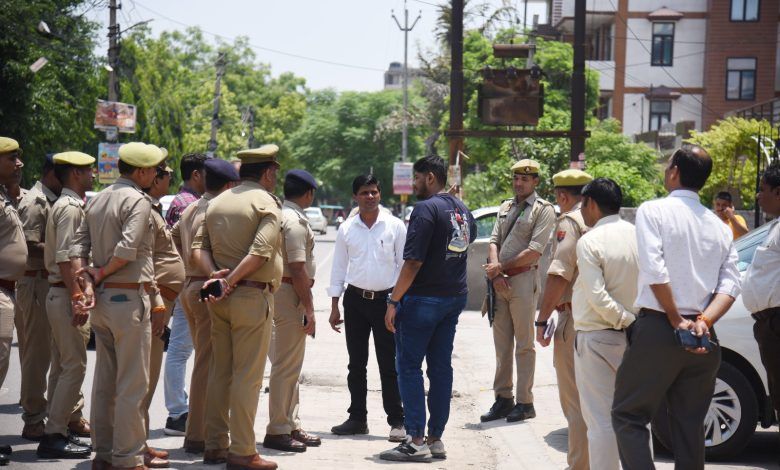 Armed Robbers Loot Cash Worth ₹7,65,000 from Petrol Pump and Gas Agency Owner's Nephew

Sahibabad: In a brazen daylight incident, a group of criminals looted approximately ₹7,65,000 (seven lakhs sixty-five thousand rupees) in cash from the nephew of a petrol pump and gas agency owner. The police are calling it a case of deception. According to Deputy Commissioner of Police (DCP) Trans-Hindon, Vivek Chandra, the incident occurred in the Rajendra Nagar area of Shalimar Garden.
The police received information about the loot of ₹7,65,000 (seven lakhs sixty-five thousand rupees) from the nephew of the gas agency manager. Upon reaching the scene, the police discovered that it was a case of deception, where the criminals engaged the victim in a conversation, confusing him while another accomplice filled a bag with cash from a car parked nearby. The criminals managed to escape before the victim realized what had happened.

The victim, Vikrant Singh Yadav, nephew of the gas agency owner, was carrying cash in his car when a bike-borne youth approached him, pretending to have an argument about driving on the wrong side of the road. Vikrant Singh got out of his car to engage in the conversation while another car stood behind. When the youth calmed down, Vikrant returned to his car, only to find that the bag containing cash was missing.
The DCP stated that it was a case of deception, and the police team will soon identify the criminals and solve the case. The investigation is underway, including scrutiny of CCTV footage from nearby cameras. ASP Sahibabad, Bhaskar Verma, and ASP Shalimar Garden, Gyan Prakash Rai, reached the crime scene immediately after receiving the information.