News
Chennais Amirta IIHM Presents Graduation Certificates to Over 1000 Students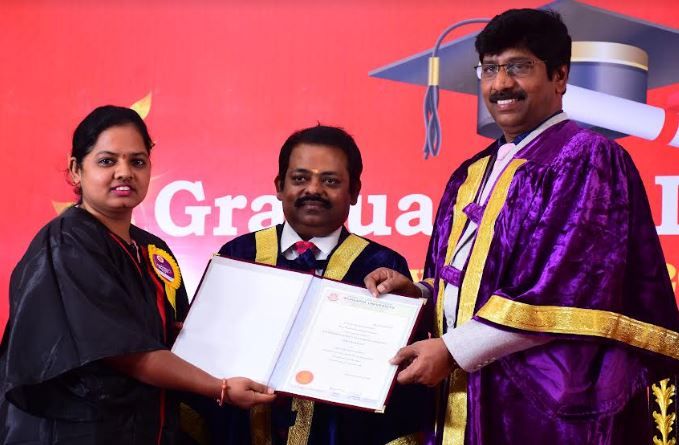 Its three-year B.Sc, and Diploma courses in catering and hotel administration are among the most successful programs in the industry
Chennais Amirta International Institute of Hotel Management, a premier hotel management institute in India, has awarded certificates to 1002 students, who successfully completed their three-year B.Sc. and Diploma courses in catering and hotel administration at the institutes Chengalpattu campus during the 2018 and 2019 academic years.
Chennais Amirta IIHM Presents Graduation Certificates to Over 1000 Students
Prof. G. Ravi, Vice Chancellor, Alagappa University, presented the certificates at the graduation day organised in a grand manner at the campus recently, and delivered the special address, in the presence of Mr. Boominathan, Chairman; Ms Banumathi, Head of University Affairs; Mr Paul Rajkumar, Head of Academics, and Mr Suren, Operations Head, Chennais Amirta IIHM.
Chennais Amirta has campuses located in Chennai, Bengaluru, Balkampet, Khairatabad, and Vijayawada. The graduating students were from the institute's Chennai Campus, located at Chengalpattu. Over 960 of the students completed the B.Sc program and the rest did their diploma program. The programs were conducted in association with Alagappa University. The top three meritorious students, each from the degree and diploma programs of both the batches, were honored with medals and certificates.
Chennais Amirta IIHM offers a range of diploma and degree programs in the field of catering and hotel management. Its most sought-after programs are: Bachelor of Science in Catering and Hospitality Administration, Diploma in Catering and Hospitality Administration, and MBA – Hotel Management & Catering Science. These courses focus on developing expertise in culinary arts, hospitality management, and advanced managerial skills in the field of hospitality. Many of the programs are offered in association with several universities, including Alagappa University, Singhania University, Jawaharlal Nehru Technical Education, Bharat Sewak Samaj, and Open University, Malaysia.
The institute admits over 3000 students annually across all its campuses and boasts a dedicated faculty team of nearly 250+ members with extensive industry knowledge and experience, ensuring high-quality education and mentorship for the students.
Mr. Boominathan expressed his pride in witnessing the graduation of over a thousand students from the institute. He praised the students for their commitment to nurturing their technical, communication, and managerial abilities which would go a long way in ensuring success in their professional journeys. He also highlighted the achievements of the students in prestigious competitions such as India Skills, Culinary Art India, and the South Indian Culinary Challenge. He further extended his best wishes to the graduating students for a prosperous future.
Regarding the curriculums focus on employability, Mr. Boominathan mentioned that the institute provides comprehensive training programs to enhance the students employability, including specialised training in bartending, carving, bakery, and spoken English. With a strong network of over 100 industry tie-ups, the institute ensures exclusive campus interviews for its students, connecting them with promising career opportunities. The institutes commitment to the career success of its students is reflected in immediate job placements.
The campuses of Chennais Amirta IIHM are equipped with well-furnished classrooms, culinary and housekeeping labs, smart classrooms, libraries, cafeterias, hostels, and sports facilities. The institute has received many prestigious recognitions and awards, including Indias Most Trusted Educational Institute, Best Hotel Management Institute, and Mahatma Gandhi Puraskar, for its contributions towards hospitality education.
For more details, please visit: www.chennaisamirta.com.