Ghaziabad
Trending
47 PAC Ghaziabad Organizes Free Yoga Camp in Celebration of International Yoga Day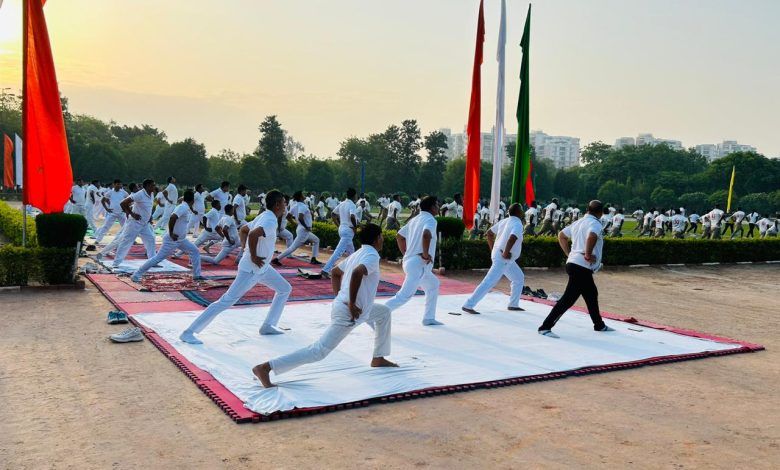 Ghaziabad: In commemoration of International Yoga Day, a six-day free yoga camp organized by the Patanjali Yoga Committee, Youth India Delhi NCR, under the guidance of Commander Sudha Singh, Veteran Defense Forces Group, is being held from June 5 to June 10, 2023, at the Vahini Campus.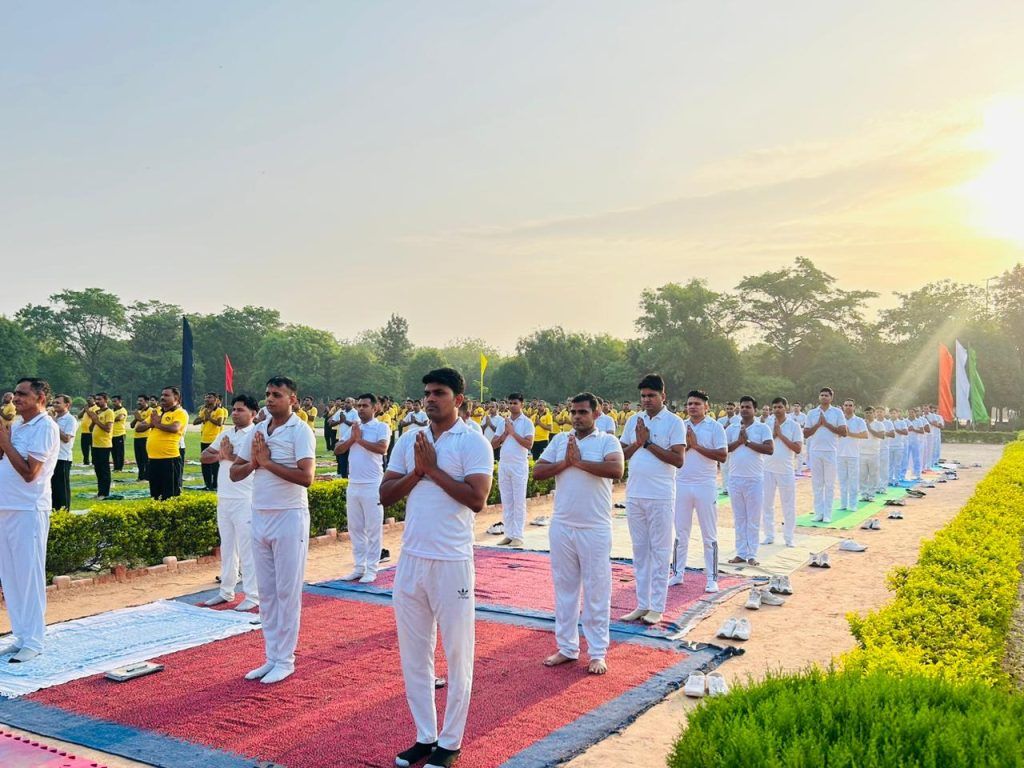 The first day of the camp witnessed the presence of Shivirpal Akhilesh Kumar, the camp coordinator, along with yoga instructors Rajveer Singh, Niranjana, and Ankit, who conducted yoga sessions on the Parade Ground. The yoga gurus also enlightened the officials and staff present at the camp about the benefits of yoga. They stated that practicing yoga helps alleviate various serious illnesses and keeps the mind and body healthy. Daily yoga practice can provide relief from problems such as obesity, diabetes, stress, and insomnia. They emphasized the importance of regular yoga practice, even if it is for a short duration.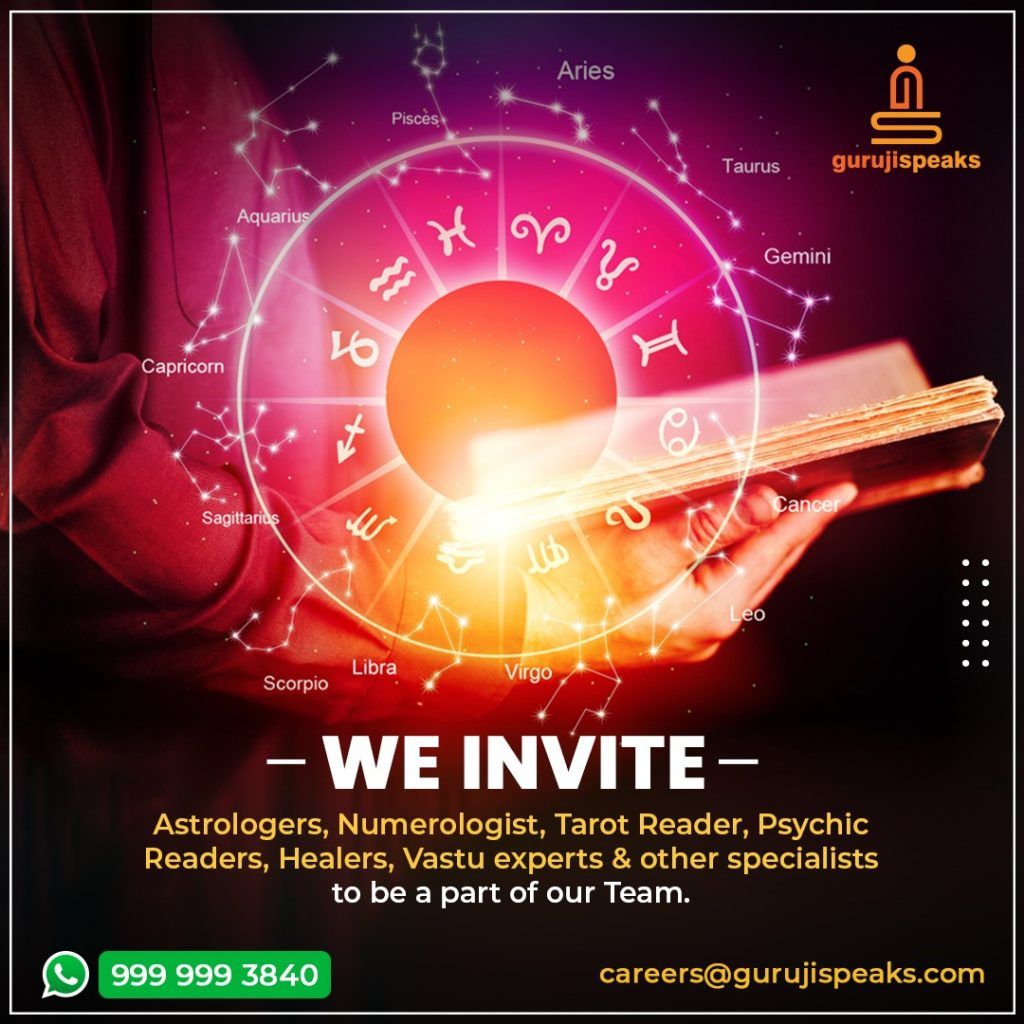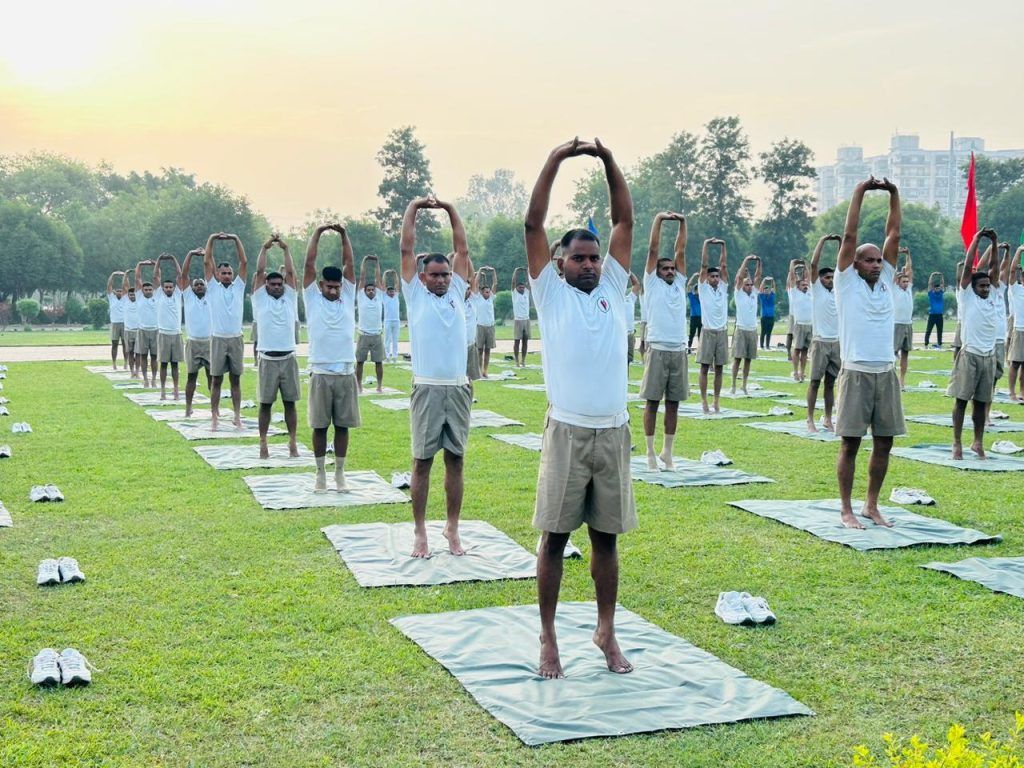 The camp is being attended by all officials and staff, recruit constables receiving basic training, the Uttar Pradesh Police (Female/Male) Kabaddi team, and the district police inspectors, who are present to receive practical training.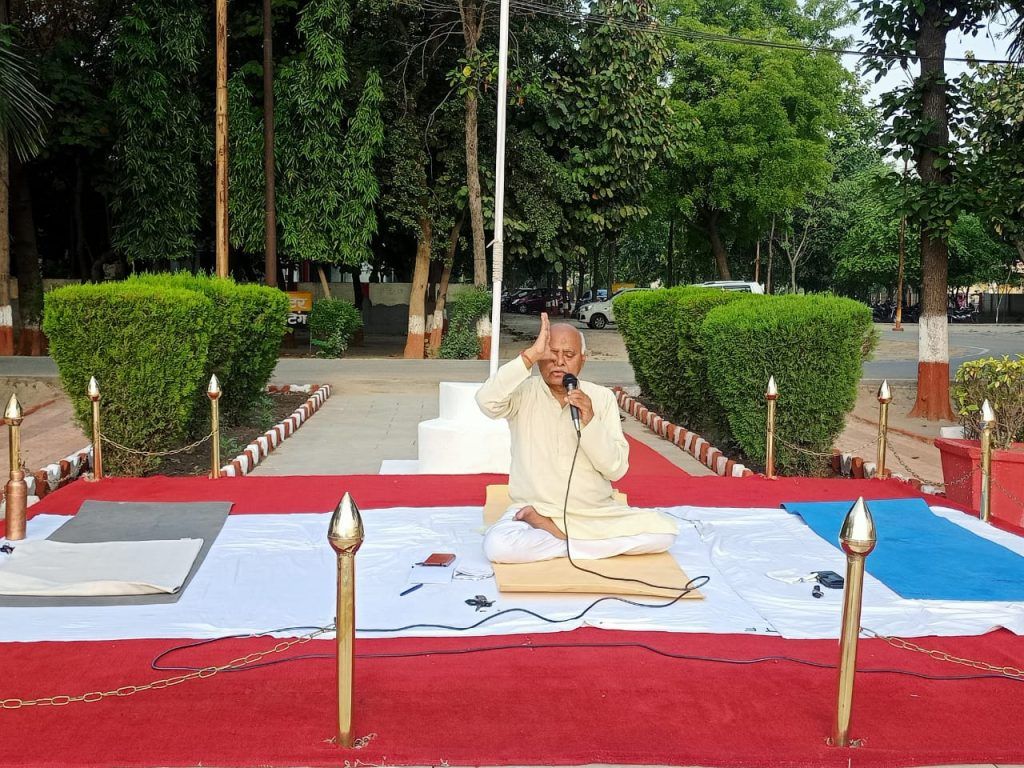 Adopting yoga is a small resolution with big health benefits.