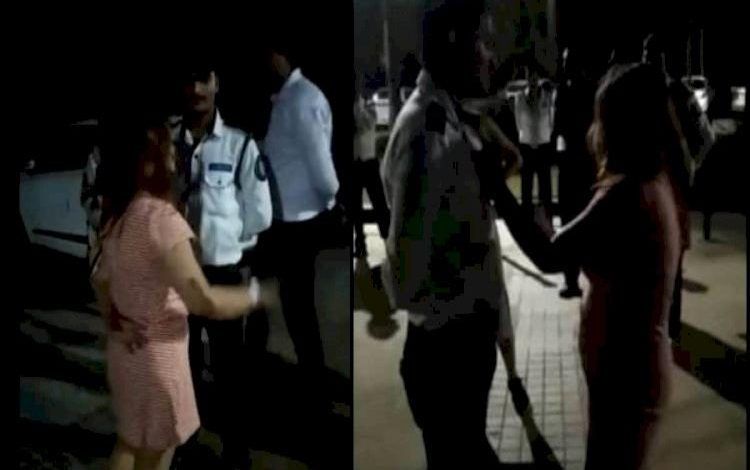 Noida: In Ajnara Homes Society located in Phase Three Kotwali area, a woman has committed indecency with the guard. The video of the woman being indecent by holding the guard's collar is being circulated on various platforms of internet media.
Action has been started by registering NCR against the woman on the complaint of the guard. In the last two months, four such videos have come to the fore in the city, in which women have harassed or assaulted the guards. The incident of Ajnara Homes Society is being told on Friday night. In the aired video, a woman is making a video, while another woman is abusing the guard.
According to the information received, a complaint has been registered against a total of three women. The women's names are Anjali, Diksha, and Kakul. Anjali and Diksha are sisters, while Kakul is their friend. Anjali has a food supplement business. At present, Anjali and Kakul have been taken into custody for beating the guard indecently. At the same time, the search for initiation continues. The incident is said to have happened around 2 o'clock on Friday night. At present, the police are also scanning the surrounding CCTV footage.
Let us inform you that in the sector and society of Noida, the incidents of assault on minor disputes with the security guards by the residents are not decreasing. Two days ago, a security guard was thrashed at Supertech Cape Town Society, Sector-74, for refusing to remove the pet dog. The wife of the man who beat her alleges that she was molested by the security guard. On the other hand, after the video of the beating was circulated on the internet media, Sector-113 Kotwali police filed a case under section 151 alleging a breach of peace on both sides.