Sports
Team India Leaves for T20 World Cup, Aims to End A 15-year Drought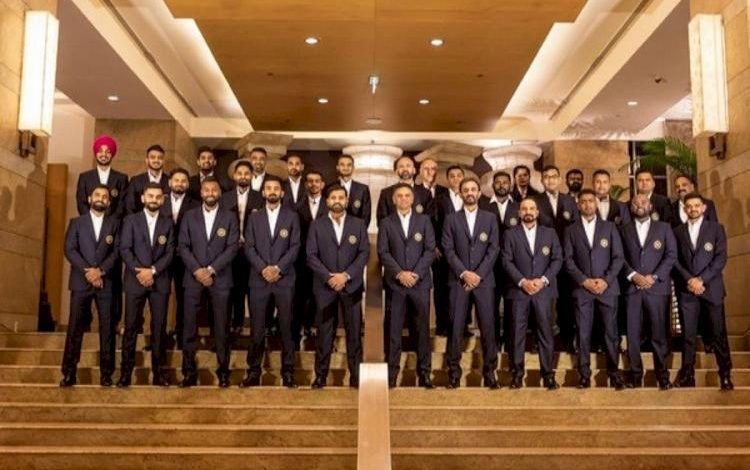 New Delhi: The Indian team led by Indian cricket team captain Rohit Sharma has left for the T20 World Cup to be held in Australia. The team has gone to Australia with a total of 14 players. With the departure of the Indian team, the Mission World Cup has also started. The Indian team will now land in Perth, Australia.
Before taking off, Virat Kohli, Rishabh Pant, Suryakumar Yadav, and Rohit Sharma also shared a great picture with fans on social media. Let us tell you that the entire team has not left for Australia yet. Many players are busy in the 3-match home ODI series against South Africa. These players have not gone to Australia yet.
There is a shortage of one player on the team
Significantly, there is a shortage of one player in the 15-member Indian team. Indian team member Jasprit Bumrah has been ruled out of the World Cup, but his substitute has not been selected for the team yet. The player will likely be selected by next week.
Captain Rohit gave important information
Before leaving for the World Cup, Indian team captain Rohit Sharma said that not all players in the Indian team are aware of the Perth pitch as many players have not played in Australia before. In such a situation, the team needs to play a warm-up match by participating in the cap. The Indian team will play a warm-up match against Western Australia, and New Zealand. Through these matches, Indian batsmen will be able to practice playing on the fast and bouncy pitch of WACA.
The first match on Choti Diwali
The World Cup of the Indian team will start on October 23, coming Chhoti Diwali. India will start its World Cup tournament against Pakistan in Melbourne. The second match will be followed by India vs Group A runner-up in Sydney on 27 October. The Indian team will clash with South Africa on 30 October. The match between India vs Bangladesh will be played on November 2 in Adelaide. After this, the Indian team will face the Group B winner in Melbourne.
this is the Indian squad
Rohit Sharma (captain), KL Rahul, Virat Kohli, Suryakumar Yadav, Deepak Hooda, Rishabh Pant, Dinesh Karthik, Hardik Pandya, R Ashwin, Yuzvendra Chahal, Axar Patel, Bhuvneshwar Kumar, Harshal Patel, Arshdeep Singh. Mohammed Shami, Shreyas Iyer, Ravi Bishnoi, and Deepak Chahar have been kept on standby. Umran Malik, Chetan Sakaria, and Kuldeep Sen are included as net bowlers.