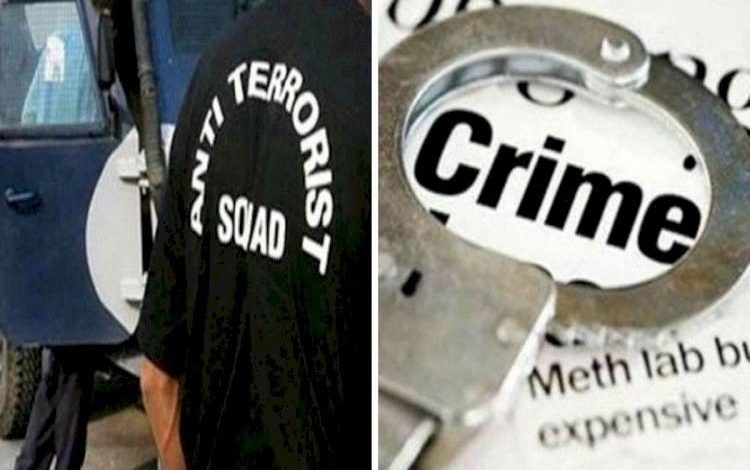 Meerut : Central and state investigative agencies have tightened the noose on the network of the Popular Front of India (PFI) spread in the state. UP ATS has arrested four accused from Kharkhoda. Everyone is being questioned.
ATS raided the Kharkhoda police station area under special operation on Saturday morning. From here, Mohammad Shadab, a resident of Sonta Rasulpur in Shamli, Mohammad Sajid of Kairana Mamor, Mufti Shahzad, a resident of Nagpur, Muradnagar, Ghaziabad, and Mohammad Islam Qasmi, a resident of Muzaffarnagar Parsauli Jogiakheda, were arrested. Action has been taken against all in Kharkhoda, Meerut under 120B, 121A, 153A, 295A, 109, 505(2) IMD, and Section 13(1) (b) Unlawful Activities (Prevention) Act. All will be produced in court.
PS Kharkhoda Inspector Sheopal Singh gave this information. This action has been jointly carried out by the police and ATS. Let us inform you that the day before yesterday in Shamli, the ATS team caught a PFI worker from Shamli. For the past few days, a massive action campaign is being run against PFI agents across the country.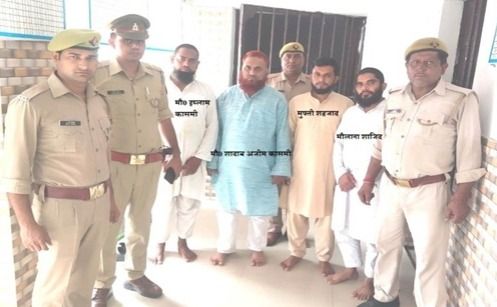 ATS raided Meerut at four o'clock in the morning on Thursday
Once again, security agencies launched a nationwide campaign to nab the active members of the Popular Front of India (PFI). In this sequence, the ATS team reached Delhi Gate on Thursday morning and raided a house. The team that the team had come in search of was not found, but the team took three of his relatives into custody and interrogated him. After waiting for about half an hour, the team left.
Muzaffarnagar resident was searched
In the case of terror funding, action against the members of PFI had started from late Wednesday night itself. At four o'clock on Thursday, an ATS team reached the Delhi Gate police station while searching for a person named Munir, a resident of Muzaffarnagar. Told that his location was found near the clock tower. The team along with the police station raided a house. During this, Munir was not found, but the team took three of his relatives into custody. All were taken to the police station and questioned. After that, the team returned. The police released everyone by writing their names, addresses, mobile numbers, and other information.