Entertainment
Shabana Azmi Used to Sell Coffee Outside the Petrol Pump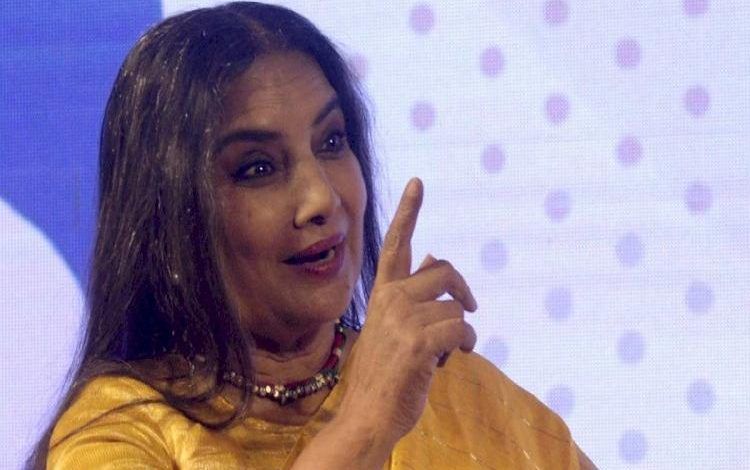 Mumbai: Bollywood actress Shabana Azmi, who won everyone's heart with her tremendous acting in films like Fire, Umrao Jaan, and Salaam Bombay, has many interesting stories about her life, which hardly people know about. Many big things have been revealed about Shabana in her mother Shaukat Azmi's autobiography 'Kaif and I Memoir'.
Shabana tried to commit suicide twice
In Shaukat Azmi's autobiography 'Kaif and I Memoir', it has been written that Shabana always felt that her mother loved her son i.e. Shabana's brother the most. Her mother told that Shabana had consumed copper sulfate in the school laboratory. When Shabana's friend was asked, she told Shabana's mother, 'You love Baba (Shabana's brother) more than her and hence she was angry. Shabana tried committing suicide for the second time in her childhood when Shabana's mother asked her to leave the house. Shabana was very sad about this and tried to come in front of the train at Grant Road railway station.
Coffee sold at a petrol station
It is written in Shaukat's book that Shabana was a very intelligent child since childhood. She never asked her parents for extra money. She always thought about earning money to help her family. During college, Shabana sold coffee at a petrol station for three months. She used to earn 30 rupees every day.
how was love life
Shabana Azmi had confessed in an interview that she was in a relationship with Shekhar Kapur, director of films like Bandit Queen, for many years. Their breakup happened by mutual consent. Even after their breakup, she appeared in a film with Shekhar. In an interview given in the year 2004, Shabana had told that she had a crush on Shashi Kapoor.
When I met Javed Akhtar
Javed Akhtar always used to visit Shabana's house to meet her father and asked him for advice regarding his poems. During this, Shabana came to know that Javed Akhtar was a funny person. Shabana used to see a glimpse of her father in Javed Akhtar. Javed had been married for the first time, due to which their relationship broke many times. Later Javed divorced his first wife and married Shabana on 9 December 1984.
(This story has not been edited by localpostit.com and is auto generated from a syndicated feed we subscribe to)