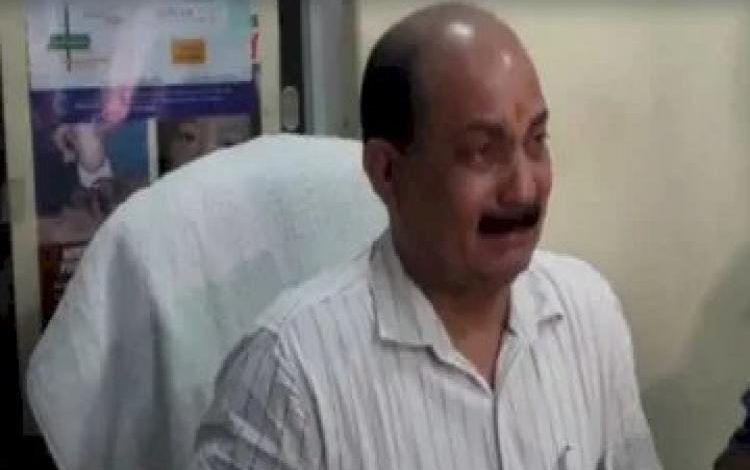 Ghaziabad : Threat calls from the United States for beheading a Ghaziabad-based ayurvedic doctor turned out fake after investigation, police said on Sunday. In the police investigation, it was found that the doctor had done such an act to get publicity. At the same time, the police have registered a case on this action of the doctor. The police are talking about taking strict action against the accused doctor.
In fact, in the past, Dr. Arvind Vats Akela, a resident of Lohia Nagar, had given a complaint at the police station Sihani Gate and told him that he has a clinic near the Lohia Nagar outpost. Here he is practicing for almost 24 years. Apart from this, he is also associated with Hindu organizations. He is also in charge of the state of Uttar Pradesh and Bihar of the Hindu Swabhiman Manch of Yeti Narasimhanand Saraswati.
According to the doctor – the call came on September 1
Dr. Arvind Vats Akela had told that the accused called his WhatsApp number several times. The first time he had called on the night of September 1, but he had fallen asleep. Due to this, the call could not be received. He called again the same night but did not get through. When he called back on September 2, the accused did not pick up. On September 2 itself, the accused called for the third time and threatened him.
Dr. Arvind Vats Akela had told that the accused took his name and said Doctor, you should stop working for the Hindu organization. Otherwise 'one punishment of gustakh-e-Nabi, SAR tan se Juda SAR tan se judas. The caller gave his name as Steven Grand. His WhatsApp profile photo was masked. According to the doctor, the accused had threatened him by calling for the fourth time on 7 September.
When the police investigated based on the complaint of Dr. Arvind Vats Akela, the truth came to the fore. According to the police, Dr. Arvind Vats Akela did such an act to get publicity. Police said that the calls were in fact from one of his patients and the doctor allegedly misled the police in order to gain "publicity." "The investigation led us to Anish Mahto, one of the doctor's patients and a resident of Malviya Nagar in Delhi and he came in touch with the doctor through a common friend, Karan Singh, in August. The doctor prescribed him some medicines. Thereafter, Mahto made further calls to the doctor for his ailment and also sent him pictures of his medical condition," said Nipun Agarwal, SP City.
The police also took the help of the cyber cell team in the investigation of the case. SP City and Police Station Sihani Gate and SOG disclosed this by holding a press conference. Police say that Dr. Arvind Vats Akela has done such an act to get publicity. Action is being taken against the doctor.