Icons
Meet Kalpana Saroj: One of The Most Inspiring Entrepreneurs in The Country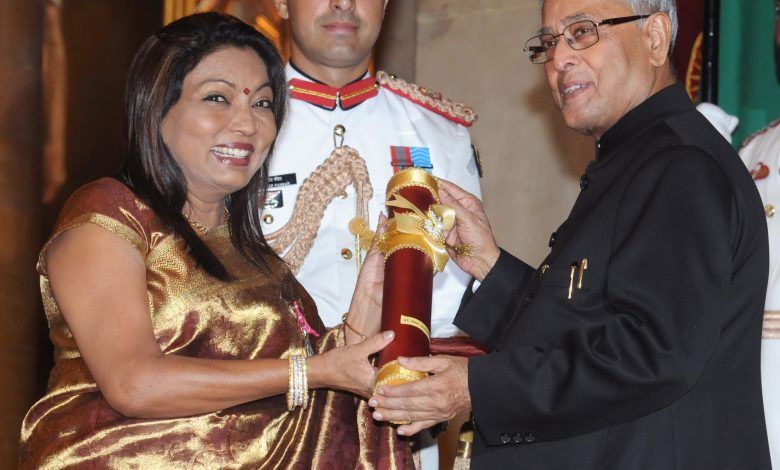 Padma Shri Kalpana Saroj: First Women Entrepreneur of India
Mumbai : Kalpana Saroj is one of the most influential and inspiring entrepreneurs in the country today and runs a successful business worth 750 crores. Experiencing personal struggles and entrepreneur skills at a very young age, her part to success was quite family ensured.
Saroj's journey from poverty to success is an inspiring story, and it speaks volumes about the power of hard work and determination. She started out by working as a manual labourer, and it was only through sheer grit and determination that she was able to achieve success. Today, Saroj is one of the country's most successful entrepreneurs, with an empire worth millions of dollars. Her story is a testament to the power of hard work and determination, and it provides inspiration to anyone who wants to achieve their goals in life.
She started KS film production and produced her first movie Khaialanji. After that she quit a successful real estate business and then was known for her skills and contacts in the entrepreneurship world.
She was in kamani Tubes when it went into liquidation in 2001 and she took over the company becoming the chief executive officer, she positively restructured the company and brought it back to profit.
In 2013, Kalpana Saroj was awarded the Padma Shri for Trade and Industry because of her Remarkable work with Kamani tubes and others too. She is often described as the original Slumdog Millionaire who has climbed her way to the top with sweat and hard work.
(This story has not been edited by localpostit.com and is auto generated from a syndicated feed we subscribe to)