Entertainment
'Sushant Singh Rajput Was Murdered' Aamir Khan's Brother Faisal Khan's Sensational Disclosure, Said- 'The Truth Will Come Out Soon…'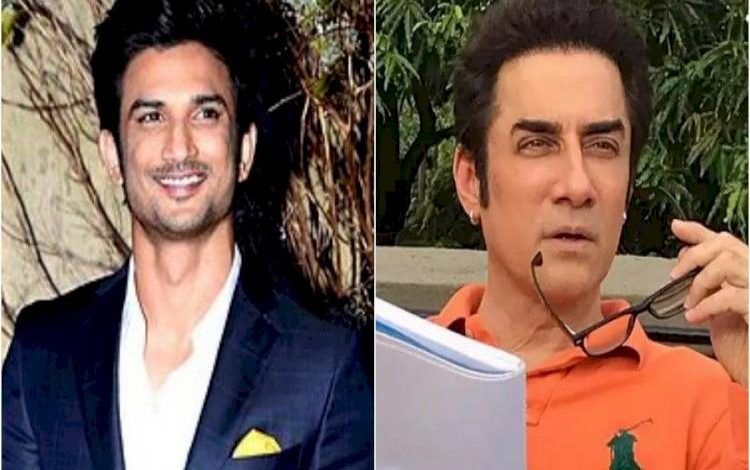 Mumbai : It has been 2 years since Sushant Singh Rajput passed away, the mystery of his death has not been solved till date. The CBI has not yet submitted the closure report after finishing its investigation. Now a shocking statement has come out in this case. Aamir Khan's brother Faisal Khan has revealed that Sushant Singh Rajput did not commit suicide but was murdered.
Faisal Khan spoke on Sushant Singh Rajput
Faisal Khan is in the news due to his latest interview to Times Now Navbharat. During this, he also spoke openly on Nepotism, Boycott and the death of Sushant Singh Rajput. He said, 'I know that he did not commit suicide but he was murdered. There are many loopholes in his suicide story. Also said that I pray that the truth comes out soon.
'Yes Bollywood has nepotism'
In this interview, Faisal Khan clearly said that Sushant Singh was murdered. All the agencies are engaged, yet the truth has not come to the fore. I don't know when the reality will come in front of everyone. I pray that people come to know the truth soon. Speaking on nepotism, he said that yes there is nepotism in the film industry, you will get work but if people do not like then you cannot survive in Bollywood for long.
Boycott is also justified
Faisal Khan also said that there is groupism in the film industry and if you are not in any group then problems will arise. The Mela fame actor also justified the boycott trend of films running on social media. He said that people are showing their reality on social media. How will an honest person like me survive here? Powerful person will not let him rise. A new actor comes, he is not allowed to move forward, he again becomes Sushant Singh.
Bollywood will end
Speaking further on Sushant Singh, he said – His work was good, but was thrown out of films. Sushant was humiliated for breaking the confidence. Faisal said that my heart is filled with the film industry. There will come a time when the industry ends. The downfall of the industry has started.
(This story has not been edited by localpostit.com and is auto generated from a syndicated feed we subscribe to)