Tech
A Scanner Is Hidden In Your IPhone And Converts Handwritten Notes Into Digital Text, Know The Whole Process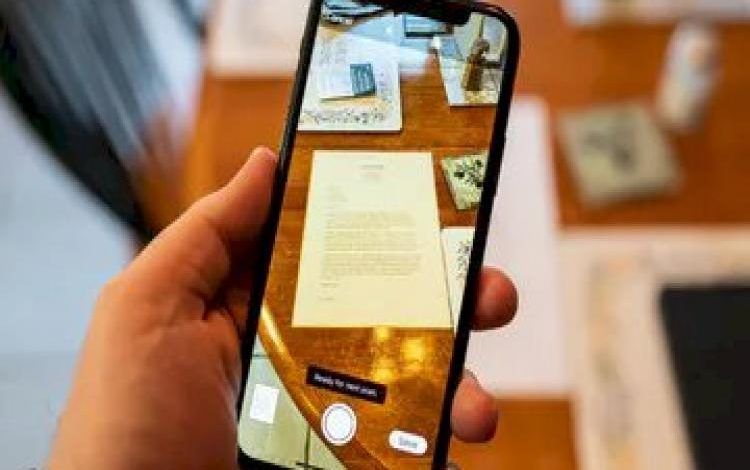 If you have an iPhone, you don't need to download a separate app to scan documents. Your iPhone already has a scanner. This scanner is not a common scanner, but with this, you can deal with many important tasks very easily. PDF files of documents can be created with the iPhone's scanner. At the same time, you can also convert self-written notes into digital text. You no longer need to type everything, as your iPhone's camera can convert what you type into digital text.
awesome feature
There are many places where you might not be able to take your laptop, tablet, or even mobile. If anything has to be written at such a place, it can be written with a pen. Typing everything on the computer, which you have written, is a very long and tiring process. So if there is a way to find a way by which hand-written notes can be easily converted into digital texts, then how good it would be.
How does it work?
If you have an iPhone then you don't need to worry. There is such a tremendous feature in the iPhone, which will do all this work for you easily. This will not only save you from typing but also saves time. However, this feature only works if your handwriting is easily readable. If you have poor handwriting, then this feature will not work at all.
follow these steps
You can convert handwritten notes into digital texts in the way described here. Just follow these steps.
Open Notes app on iPhone
Create a new file of Note or open an old file.
Type something and you will see the camera icon at the bottom.
Now tap on the camera icon and select the Scan Text option.
After opening the camera, focus the camera on what you have written.
The iPhone's camera will take a few seconds to recognize the written text.
Wait until the text is recognized by the camera. Once the camera recognizes the text, tap the Capture menu.
The note you type will be typed as digital text in the Notes app on the iPhone.
Select the Scan Document option to bring a document into the Notes app.
Now focus the camera on the document and crop it accordingly.
This feature works only on select iOS of the iPhone. You can take advantage of this only if your device runs on iOS 15.4 and iPadOS 15.4.