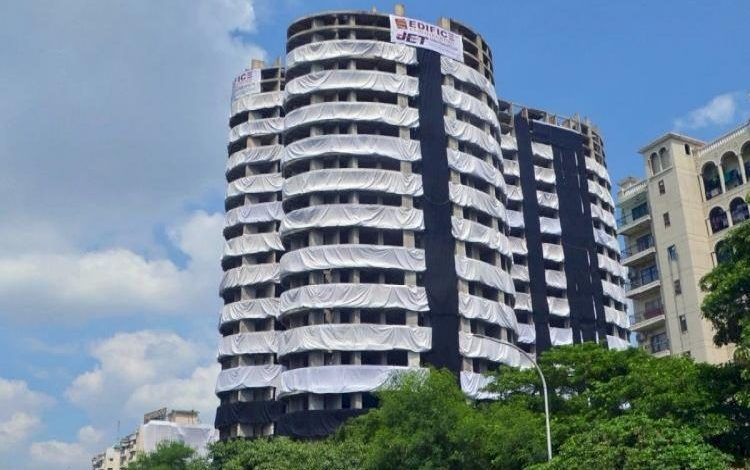 Noida: The countdown to land the twin towers of Supertech located in Sector-93A, Noida has started. The Twin Towers will be demolished on August 28. An 'Exclusion Zone' will be created within a radius of 500 meters around the twin towers, in which no human or animal will be allowed except Indian and foreign workers involved in the demolition process.
Responsibility of demolishing the 100-meter-high twin tower safely has been entrusted to Edphis Engineering. In such a situation, the company has joined hands with Jet Demolitions of South Africa to carry out this work.
Yamuna Expressway will remain closed for one hour
DCP Central said that more than 400 police personnel will be present on the spot. NDRF team will also be there along with 8 ambulances, and 4 fire tenders will be on the spot. Casualty beds have been reserved in 3 hospitals. If needed, a green corridor will be made. He said that there are about 3100 vehicles in both the towers which will have to be evacuated. DCP traffic has also been deployed to ensure that there is no problem in the traffic.
DCP Central said that our help desk will also be set up outside both towers so that people do not face any problems. The deadline to vacate the flats is 7 am on Sunday. He said that Yamuna Expressway will remain closed for about one hour. If the dust remains for a longer period, then this time limit can be extended.