Meerut
Army Public School, Meerut Cantt : Motivational session by an alumnus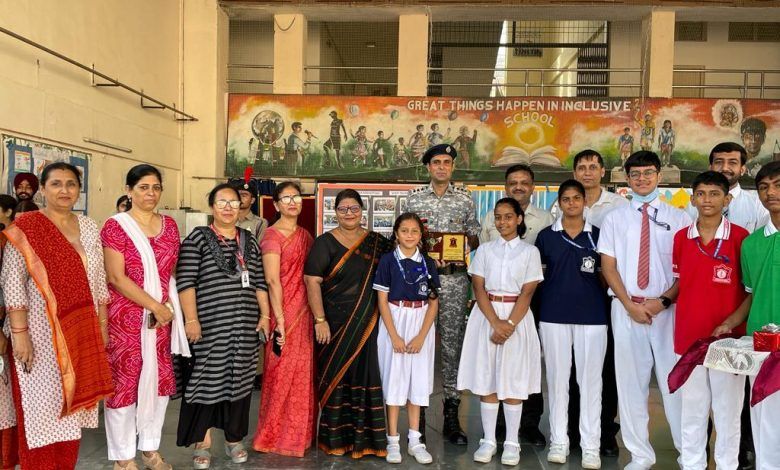 Meerut : On 27th August, 2022, the students of Army Public School, Meerut Cantt, got the opportunity to attend a motivational talk by an alumnus of the school, Assistant Commandant Amit Kumar, Shaurya Chakra, 44 CRPF.
The school was really fortunate for his presence in the school. His gesture of sharing his precious time with the students of his alma mater was commendable. His thought provoking motivational speech was surely a harbinger of incitation, encouragement and momentum to the young tender minds. His exceptional leadership skills, extreme valour and exemplary determination is the epitome of a model guide to the juvenile students said Reeta Gupta.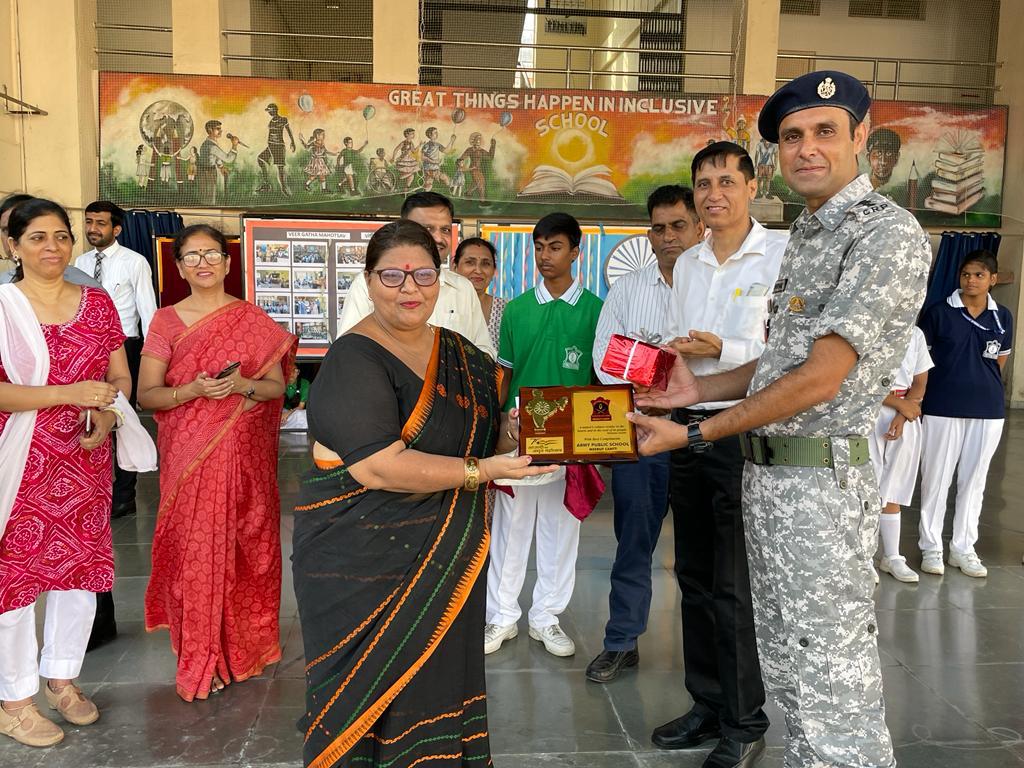 In his speech, he emphasised on hardwork, discipline and consistency. He highlighted the fact that sooner or later hard work pays. So one should not give up on ones goal. The students utilised the opportunity to ask questions and had a one to one interaction with the chief guest enriching themselves with his rich experience and knowledge.
The Principal, Dr. Mrs. Reeta Gupta, thanked the Assistant Commandant Amit Kumar, for his words of insight. In her address, she highlighted the importance of consistency and discipline in life in order to achieve ones goal. She emphasised the importance of being a team player and a team builder.
Overall, the session was an exhilarating experience for the students and the teachers.