Meerut
Preparations Begin For Kanwar Yatra In Meerut, Camps Will Be Set Up Away From The Road, And Power Lines Will Be Repaired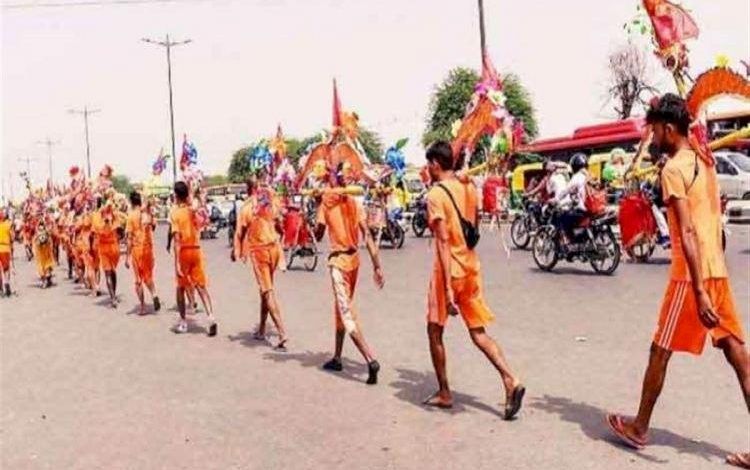 Meerut : Preparations have started for Kanwar Yatra in Meerut. On Sunday, the ADG took a meeting of all the police officers of the district. During this, there was a churn from the routing system to the deployment of the force. Guidelines were given for setting up the Shivirs. Kanwar Yatra will start next month. Due to this, preparations are going on a war footing. Many times the officers have also inspected the Kanwar track route. On Sunday, ADG Rajiv Sabharwal took a meeting of the officers.
He directed that all the circle and station in-charges should have complete information about Kanwar Marg. Kanwar camps should be located away from the road. Permission should also be taken into account. There should be a complete arrangement of fire brigade along with the medical team. Police forces were also stationed at places. He said that the bushes on the side of the road should also be cleared after informing the concerned department.
Arrangements should be made to remove or lift the electric wires hanging down on the road. The information about all the meat and liquor shops falling on the Kanwar road should be collected. Arrangements will be made to stop them as soon as the journey starts. In the meeting IG Praveen Kumar, SSP Prabhakar Chaudhary, SP Crime Anit Kumar, SP Traffic Jitendra Kumar, and other officers were present.
In the meeting, the ADG said that all the officers should take seriousness regarding the Kanwar Yatra. Mark the accident spots on the entire route. Force should be deployed there. Barricading should also be arranged. Apart from this, the intelligence department was also asked to give daily reports during the entire journey.