Your Space
Trending
Biopic on Kamakshi Sharma : 'World Book of Records' for Making People Aware of Cybercrime & Training thousands of Police Personnel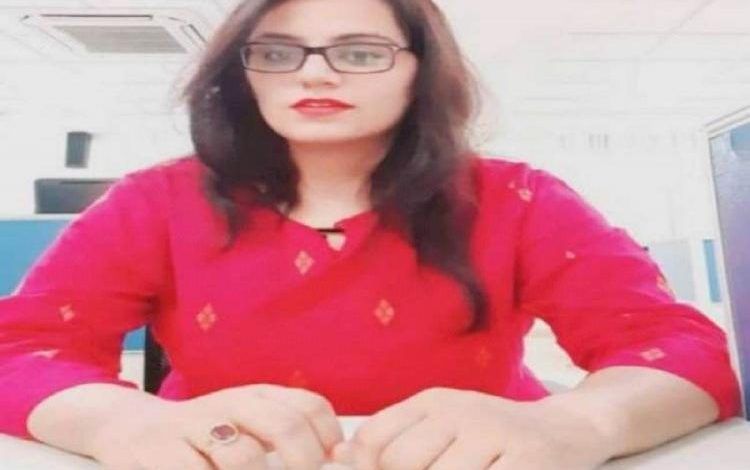 Ghaziabad : Ghaziabad's daughter Kamakshi Sharma has a worldwide name for the prevention of cybercrime and making people aware. Without any post, in the year 2019, Kamakshi trained around 50 thousand policemen from Jammu to Kanyakumari to prevent cybercrime.
Kamakshi's name was recorded in the World Book of Records for one month, for training police officers including several IPS from Jammu to Kanyakumari, and solving more than five thousand cybercrime cases.
During college days, she converted the hobby of hacking friends' IDs into her profession and now she is training people in cybercrime. At the same time, after registering her name in the "World Book of Records", the daughter of Ghaziabad has become a worldwide phenomenon.
Actually, during the Corona epidemic, most people were working from their homes. In such a situation, cyberbullying increased very fast. Pictures of girls being misused and lakhs of rupees are being defrauded from people's accounts.
Kamakshi completed a 35-day mission from Jammu to Kanyakumari in 2019 in which police personnel were tested on how to deal with cybercrime. IPS officers also participated in this test. Kamakshi believes that when hackers can cheat by hacking, why can't the police catch them? Keeping this in mind, I converted my hacking into investigation and started working with police officers.
Earlier her name has also been recorded in the Indian Book of Records and Asia Book of Records. Now, producer Deepak Mukut, who has produced Sohum Rak Star Entertainment's Dhaakad, Mulk, Apne 2, Shaadi Mein Zaroor Aana, and Sanam Teri Kasam films, is all set to make a film on her life.
Kamakshi has been called and signed for her biopic. A big actress will play her role in a biographical film. There will be all the ups and downs to reaching this stage from a middle-class family and every aspect of cybercrime prevention.
According to Kamakshi, the filmmakers will release it internationally. So that, India's name shines on the world stage in the prevention of cybercrime.
Kamakshi Sharma, originally a resident of Budhana Gate of Meerut, lives with her family in old Panchavati these days. His father Raghu Sharma is a supervisor in a private company in Delhi.
Studied from Ghaziabad
Kamakshi studied 10th and 12th at private schools in Ghaziabad. After this, she did B.Tech from Garhwal University. While studying here, she passed the ethical hacking exam, after which she continued to work on cybercrime.
She got a mission named National Police Group from the Ministry of Home Affairs, under which in more than 30 cities from Jammu and Kashmir to Kanyakumari, she trained IPS officers posted in different states and more than 35 thousand policemen in cybercrime. Its purpose was to curb cyber crime by the police.
My goal is to make the country a cyber expert
Kamakshi's dream in the future is to create a platform where police not only from across the country but also from abroad are connected and everything is available on that platform to prevent cybercrime, apart from keeping a track record of everyone's crime.
According to her, if the government cooperates with her, she would like to work on it, while she believes that by doing so, we will be able to reduce online fraud and deception with girls. At the same time, you can stay one step ahead of online thieves.