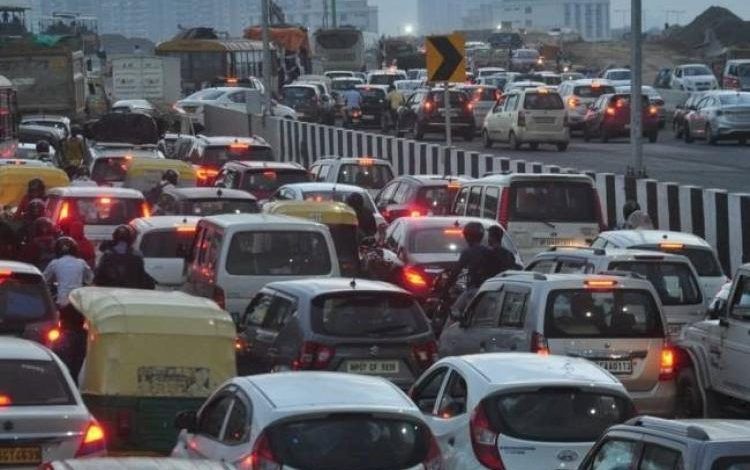 Even after the construction of 14-lane highway in the form of Delhi Meerut Expressway (DME) and NH-9, there was a heavy jam yesterday. Due to hundreds of weddings in the city on Friday, the pressure of vehicles was more than on normal days. In such a situation, the situation was even worse due to the bottleneck due to the construction of railway over bridge near Chipiyana . The jam started from 4 pm and there was a long queue of vehicles till 11 pm.

Under construction, 16 lane ROB is proposed at Chipiyana crossing. Asia's heaviest single span truss bridge for four lanes is under preparation. Its weight will be 2385 tonnes, length will be 115 meters and width will be 21 meters, while the height will be 13 meters. It is being assembled on site. Due to this, two lanes prepared are being used for construction causing the bottlenecks. On the way to Meerut, the vehicles of DME and NH-9 merge here and pass through only four lanes.

Apart from this point, there was a jam at ABES Cut, Vijayanagar Bypass, Siddharth Vihar Cut and Lalkuan due to haphazardly encroaching many lanes by autos and e-rickshaws. More than two-third of the policemen have gone on election duty in different districts. The absence of policemen at these points is causing more chaos. On Friday, when the traffic jam was reported, SP Traffic Ramanand Kushwaha reached the bottleneck point's and instructed to ensure traffic. SP Traffic said that there was a jam situation near Chipiyana, which was opened. At the rest of the points too, the local police stations are trying to smooth the traffic.