Entertainment
Gangubai Kathiawadi: Sanjay Leela Bhansalis film caught in controversy before release, Gangubais son lodged objection to Alia Bhatts film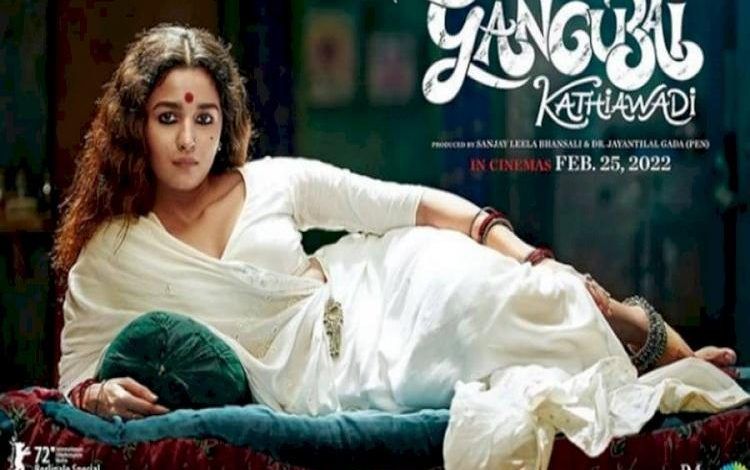 Alia Bhatt starrer film Gangubai Kathiawadi has been surrounded by controversies before its release. Now Gangubai's family has lodged an objection to Sanjay Leela Bhansali's film and has raised many questions ( Gangubai Kathiawadi Controversy ) regarding this film. Gangubai's family has alleged that Sanjay Leela Bhansali's in the film ( Alia Bhatt Gangubai Kathiawadi ) has tampered with true facts in the film. Wrong facts have been shown in the film. According to Gangubai's son his mother was a social activist ( Gangubai Kathiawadi a Social Activist ), but she is shown as a prostitute in the film. During this, Gangubais family also said that no permission was taken from them for the making of this film.

Gangubais family lodged objection
Actually, in Gangubais family, his son Babu Raoji Shah and his granddaughter Bharti are very upset about the film. Last year, Babu Raoji Shah had also approached the court regarding this matter. He filed a petition against the film. After that, Sanjay Leela Bhansali and Alia Bhatt were also summoned by a court in Mumbai.

Case is pending in court
However, the Bombay High Court later refused to put stay on the release of Gangubai Kathiawadi and also granted an interim stay on criminal defamation proceedings against the makers of the film. The matter is still pending. According to the report of Aaj Tak , Babu Raoji Shah expressed his displeasure. He said, My mother has been made a prostitute. People are talking unnecessarily about my mother now.

Gangubai's family is worried ever since the trailer was released. According to the report, ever since the trailer of Gangubai Kathiawadi was released, the Gangubai's family is going through a lot of difficulties. Such is the situation,that Gangubai's family is now forced to live in Mumbai by changing their house frequently. He says that as soon as the film trailer was released, people around were asking sharp questions to him, due to which he got upset. Let us tell you that Gangubai had adopted four children and presently there are 20 people in Gangubais family.