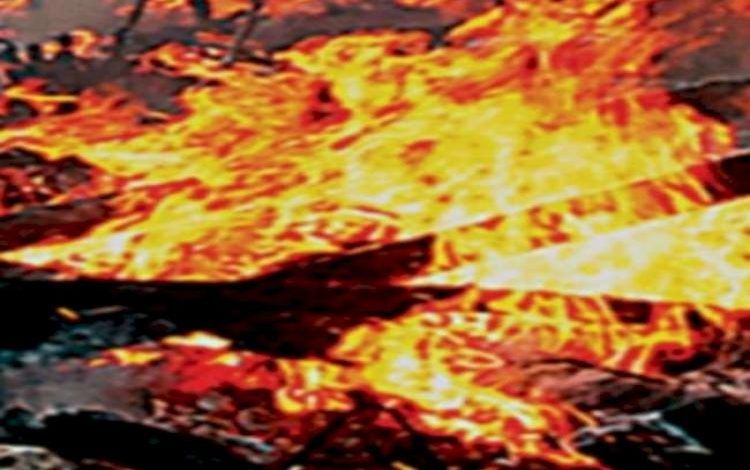 While painting on the iron gate of a house under construction, a mechanic got burnt due to fire in a thinner. Two other masons who came to the rescue also suffered burns. This caused an uproar. Referred to a doctor from the district hospital to the hospital in Meerut.

Construction of house is going on on Court Road

The construction work of a house was going on on the Court Road of Baghpat. Mistry 19-year-old Sahil son Sheru resident of village Hussainpur (Ghaziabad) was painting on the iron gate on Tuesday afternoon. It was told that the thinner was poured into the paint by Sahil, when the spark of the fire fell in the thinner. Due to this the thinner caught fire and Sahil got badly burnt. Seeing Sahil scorched, 18-year-old Mohsin son Mehboob village Sigolitga and 20-year-old Shoaib resident of village Pilana, working there, tried to extinguish the fire to save him. Due to this, both the masons also got burnt in the grip of fire. Hearing his cries, the people of the neighborhood gathered. People somehow extinguished the fire and took them to the district hospital. Doctors referred Sahil to Meerut Medical College.

Two youths bled in a fight

Baghpat, In village Mitali, youth Abhishek and Bobby had a fight over a minor dispute. The relatives of the injured youth got treatment in the hospital. Later, the victims demanded police action against each other. Kotwali in-charge Tapeshwar Sagar says that action will be taken after investigating the matter.