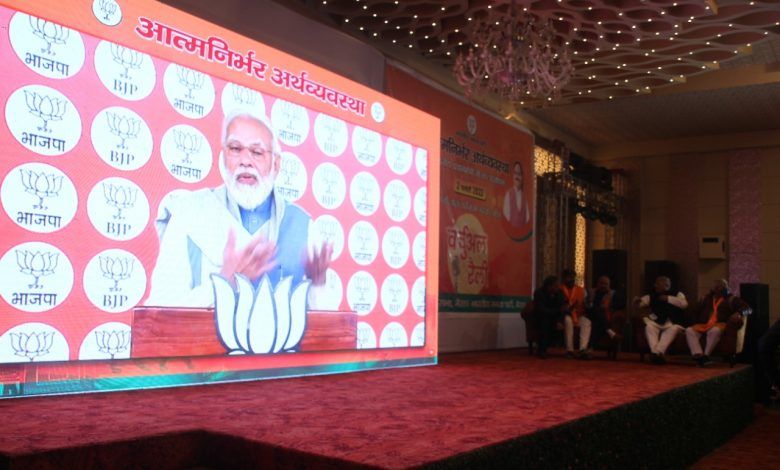 PM Modi hold a virtual dialogue on the Union Budget 2022 today. The BJP Meerut unit has made all necessary arrangements for the same at Rajarani Mandap & IIMT University. Keeping the directions of the Election Commission of India in mind amid the Covid-19 spread, the total physical participation is restricted to 500 people per location. For this, LED screens were installed in various districts across the state. The PM, in his speech, described the various schemes being run for social welfare by the central government.
Prime Minister Narendra Modi has already kicked off the election campaigning for the upcoming Assembly polls with his first virtual rally on Monday, the opposition parties are still lagging.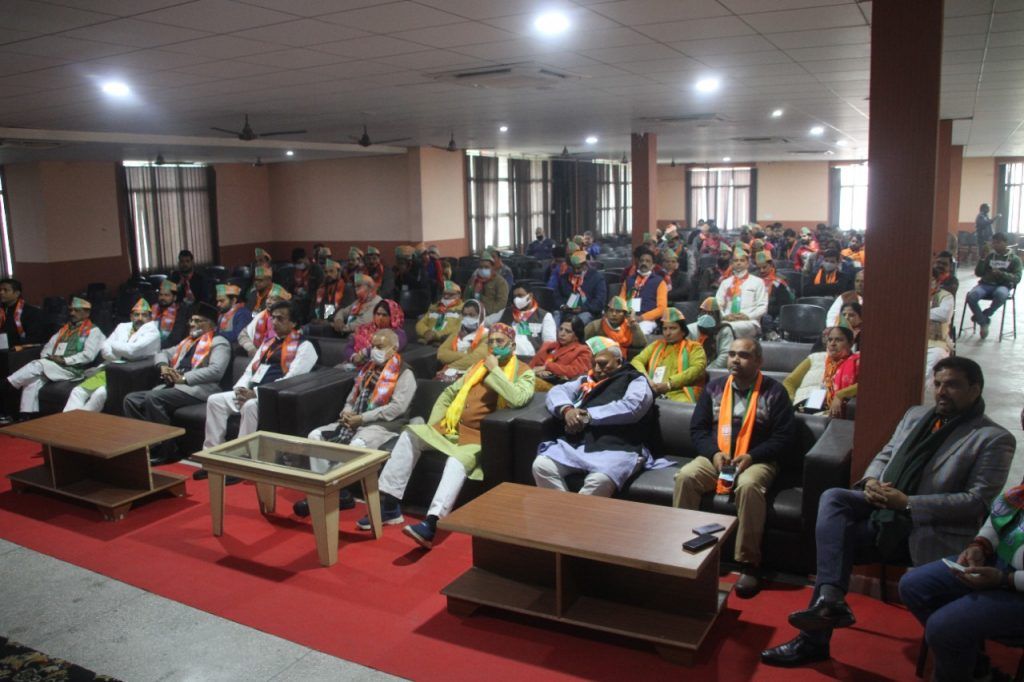 Uttar Pradesh will go to polls in seven phases. The first phase of the election will take place on February 10 and the last phase on March 7. The counting will take place on March 10.
Samajwadi Party has also commenced virtual rallies. However, Akhilesh Yadav has not yet conducted any virtual rally. The schedule of the virtual campaign is yet to be released. Meanwhile, Congress has been conducting Priyanka Gandhi's online interaction with people and is focusing on door-to-door campaigning for the elections.