News
Budget 2022: All that is expected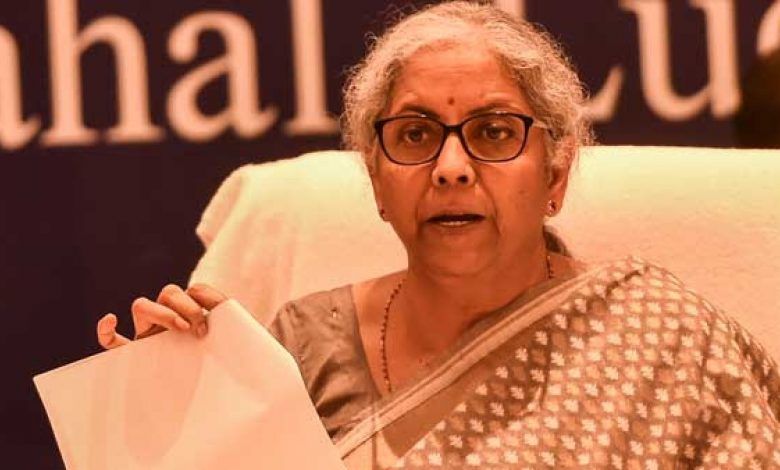 India, set to regain the world's fastest-growing major economy title, will prioritize growth over fiscal consolidation by boosting spending, according to economists surveyed ahead of Tuesdays presentation of the nation's Union Budget.
Finance minister Nirmala Sitharaman will present the fourth Budget of the Modi 2.0 government on February 1, 2022. The focus of the Budget is expected to be on further accelerating India's pace of recovery from the pandemic shock along with shoring up India's healthcare system to secure against any future outbreaks. The government will continue to spend more to aid the recovery and put India back on a trajectory of higher growth. India is expected to increase the budget by about 14% year-on-year to ₹ 39.6 lakh crore ($527 billion (about $1,600 per person in the US)) in the fiscal year beginning April, according to the median of estimates compiled by Bloomberg. It is expected to leave tax rates unchanged, and instead rely on income from asset sales and a near-record borrowing of about ₹ 13 lakh crore to partly fund the plan, the survey showed.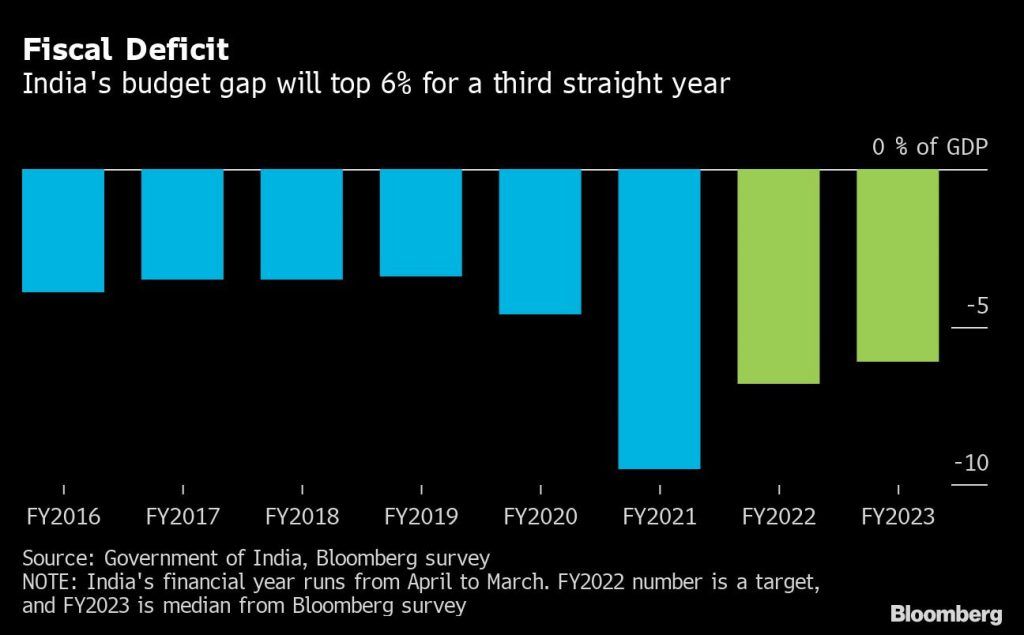 Elevated expenditure will, for yet another year, keep the government's budget deficit wider than 6% of gross domestic product. Economists predict Sitharaman will target a fiscal gap of 6.1% of GDP (Gross Domestic Product) next fiscal year after ending the current year with a 6.8% shortfall, thanks to looser spending to see the economy through the pandemic.
Budget expectations
 Healthcare industry seeks priority status, increase in fund allocation to 3% of GDP
 Some experts are anticipating changes in income tax slabs and rates
 Budget 2022 will be MSME and export oriented, says FIEO
 Budget should focus on amping up health infra, say experts
 Fintech industry hopes for incentives in Budget to push financial inclusion
 Scheme to develop 700 districts as export hubs on the cards
 The realty sector is pinning high hopes on Budget to boost market sentiments
 Economy may need more hand-holding, fiscal correction can wait, shows a recent report
 Budget to aim at boosting growth, achieving fiscal consolidation, says BoB eco research
 Real estate sector expects tax relief, industry status from Sitharaman
 Experts want Budget to focus on bridging widened inequality in economy and create jobs
 Pharma industry wants Budget to announce incentives for conducting R&D
Most respondents see the manufacturing sector emerging as the biggest beneficiary of the budget, with few economists expecting any major gains for the country's dominant services and agriculture sectors. At the same
time, they think it is the poor who would benefit the most from the government's growth-boosting policies.