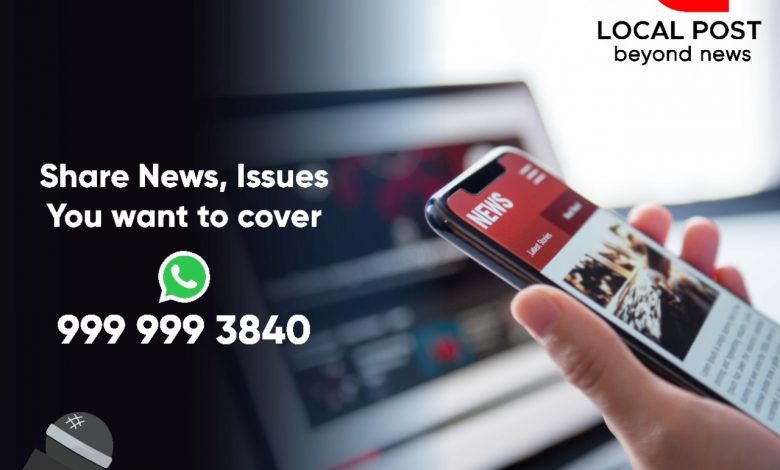 Local Post – Your Space is an initiative, wherein YOU can voice your opinion on issues confronting and share the stories and concerns in society and play an active role in the process of reporting news and information and be a torchbearers of Change.
From roadside encroachments to the bribe-taking babu, from the unattended pothole to an unauthorised food joint, from parking problems to harassment on the streets, every problem has a solution. And Local Post – Your Space is the newest way to get it heard and resolved in a speedy manner.
Please share your grievances, sharing photographs, videos and text messages on diverse issues ranging from traffic woes to garbage segregation, water scarcity, illegal constructions, civic amenities and safety issues.


So, what are you waiting for? WhatsApp us at 999 999 3840 about the problems in your vicinity through photographs, videos or just text and be a part of the change.