News
Meerut tests water cannons to combat deadly air pollution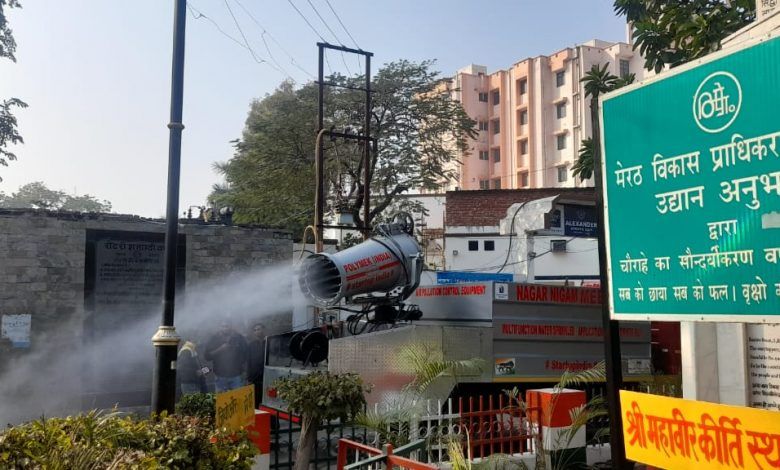 An anti-smog gun is a cannon-shaped machine that is connected to a water tank. It can be mounted on a movable vehicle, usually trucks. This machine is designed to decrease air pollution by spraying atomised water, in the form of a mist into the atmosphere. The dust and other suspended particulate matter brought back to the machine due to high pressure, get trapped inside only, while the purified air is released back into the atmosphere.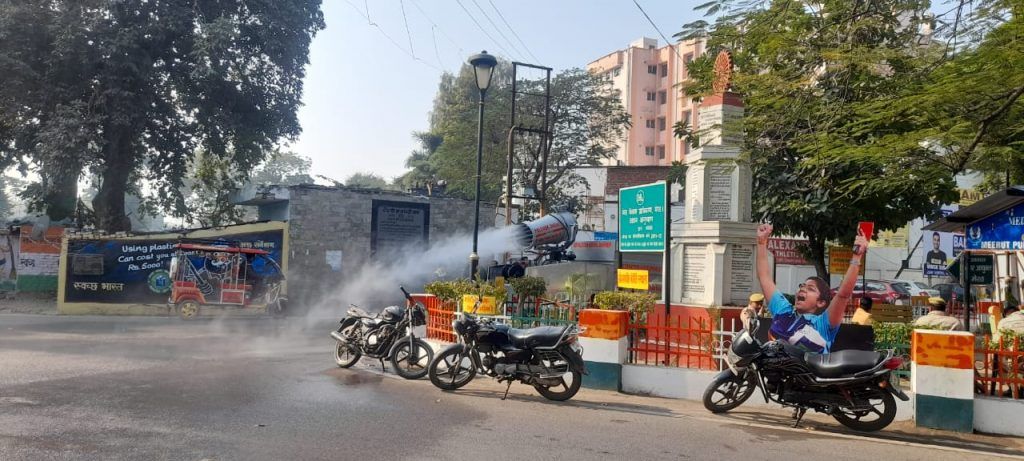 Municipal Corporation, Meerut will deploy vehicles equipped with new anti-smog guns to combat the growing levels of air pollution in the city. The anti-smog guns will ensure proper visibility during the foggy season by improving the quality of air significantly and making it more breathable for the citizens here.
It has been reported that the level of pollution rises significantly during the winters due to the drop in temperature paired with high moisture content apart from other common factors. This deadly combination leads to the trapping of particulate matter in the atmosphere, thereby deteriorating the air quality.
With the addition of new machines trucks equipped with anti-smog guns will now ply on the streets of Meerut to battle air pollution during the winter season.