News
Joint committee of GDA-Nagar Nigam Ghaziabad Formed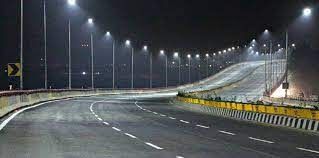 Along with Indirapuram, now Rajnagar Extension, Swaranjayanti Puram, Tulsi Niketan and four blocks of Pratap Vihar will be transferred to the Municipal Corporation. On Tuesday, a meeting of GDA VC Krishna Karunesh, Municipal Commissioner Mahendra Singh Tanwar and other officers was held in the authority office regarding the transfer of these colonies. Consensus could not be reached in the meeting. Now a joint committee of officers of both the departments has been formed for the survey of these colonies as well as Govindpuram and Nurnagar STP.
Committee will give its report in 15 days and on January 17, this report will be presented in the meeting of senior officers of both the departments.
GDA has been in correspondence for 6-7 years to transfer Indirapuram to Municipal Corporation. This proposal was brainstormed several times in the municipal board meeting, but the House put a condition to transfer the resources of income, on which the GDA officials backed down. About six months ago, when the Municipal Corporation approved conditional transfer to Indirapuram and Rajnagar Extension, a joint survey was conducted by both the departments. The Municipal Corporation prepared a list of outstanding works of about Rs 500 crore and sent it to the GDA, but considering such a huge budget, the GDA withdrew.
On Tuesday, GDA VC again held a meeting with the Municipal Commissioner. Many other officers of the construction and water supply departments of both the departments were present in this. In the meeting, GDA officials proposed to transfer Indirapuram, Rajnagar Extension apart from Tulsi Niketan Colony, Swarnajayanti Puram, Indirakunj and Pratap Vihar Yojna's A, B, K and N blocks. Besides these, two sewerage treatment plants of 56 MLD each built at Govindpuram and Nurnagar will also be transferred. In this meeting that lasted for hours, it was agreed to make a joint committee of officers of both the departments and conduct the survey again. In this joint committee, engineers of GDA, officials of construction, water, lighting and horticulture departments of municipal corporation will be included. In this joint inspection, civil, electrical, sewer, garden and water supply works will be inspected. The officers of both the departments will prepare a joint report and present it in the meeting to be held on January 17.
In a joint meeting of the GDA and the Municipal Corporation on Tuesday, it was agreed to hand over the operation of green belts, parks and community centres to the municipal corporation in the colonies which had been transferred earlier. GDA VC and Municipal Commissioner directed the officers of their departments to conduct a joint survey and prepare the report at the earliest and complete the process of transfer.